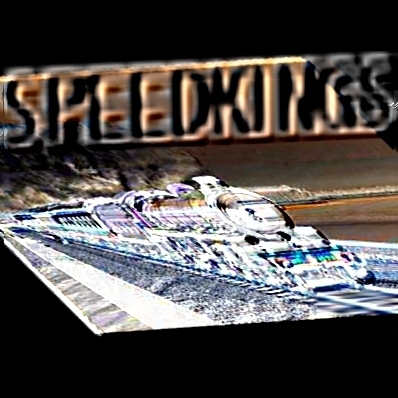 SPEEDKINGS
| | | | | |
| --- | --- | --- | --- | --- |
| | KISS OF LIFE | KISS OF LIFE | JEALOUSY | |
| | | (Instrumental) | (Featuring Frankie Valentine) | |
| | | | | |
| | | | | |
| | | | | |

TRY BEFORE YOU BUY! You are welcome to download the music (in full WAV quality) and sync it to your production - you may edit the music in any way you see fit.
When you are completely satisfied with your track selection, please click on the "Buy Licence" icon to purchase the appropriate licence.
__________________________________________________________________________
SPEEDKINGS
Speedkings are a team of London based record producers, mixers & DJ's from the Baby Joe Music production stable. They laid their roots firmly in the dub house genre, with their rolling reggae bass lines, distinctive sped-up vocals with top-line melodies taken from a different era, juxtaposed with contemporary beats and rhythms. Speedkings were ahead of their time, revolutionaries mashing up different genres to create an eclectic sound that was unique!
Talk of the town, Speedkings were often the surprise guests at the most trendy and exclusive nights and private functions in London, including; Off Schedule - the coolest night during London Fashion Week; FIN - a members club for the rich and famous located on a yacht on the Thames; and Kalisti - a London club night for those in the know!
Speedkings knew where the party was at!